Learn how to use mobile marketing to grow your craft brewery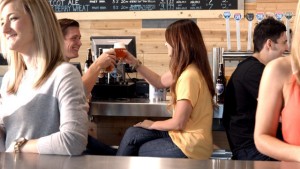 Craft brewing is exploding in America. Per the Brewers Association, Americans now enjoy beer from more than 3,000 breweries with another 2,000 coming. This level of choice makes building a sustainable customer base challenging for craft brewers.
Since 99 percent of craft brewers have limited distribution and budgets, most promotional methods remain financially out of reach, and are largely ineffective on a local scale. Unlike traditional tools, mobile marketing can have a huge, quantifiable impact on building awareness, generating taproom traffic and earning customer loyalty for craft brewers. And you don't need the marketing resources of MillerCoors to impact your bottom line. In fact, most mobile marketing tools remain inexpensive, easy to use and simple to scale up. Having worked with many craft brewers, here are some quick suggestions:
Start simple, with your website
Your site is how people find out your taproom hours, who stocks your beer and what's coming out of your tanks. It's your information foundation. If your goal is to drive distribution sales or garner more awareness at beer fests, you won't get far if people can't access your information easily.
Since people don't walk around with laptops, make sure your site is optimized for mobile devices — both smartphones and tablets. If you fail to take this step, most of your mobile visitors will likely never return, your social media efforts will fizzle and your other marketing investments will be wasted. Many of my clients have found that mobile traffic to their website continues at double-digit growth and often exceeds that from desktop browsers. This step can't be skipped.
Focus on the beer fans and forget the rest
I've seen many of my craft brewers decrease their spending on traditional marketing tools like print ads or eliminate them altogether. That's counter to typical marketing logic. Despite the blazing growth of craft breweries, big brewers still control 92.2 percent of the market. While that figure is eroding quickly, a majority of American beer drinkers still remain in the clutches of the big players with their massive national marketing budgets.
Read more in Craft Brewing Business.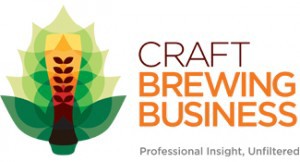 Curt Prins
I'm a strategist who's passionate about mobile & how it impacts business, nonprofits & emerging markets. My passion for mobile technology does not exceed my pragmatism at a marketer.